The services of real estate agents are similar when it comes to working with buyers. However I receive high marks and recommendations from my past buyer clients because I take buyer real estate services to the next level. Take a tour through my buyer services checklist and you'll see why I'm the best Realtor® in the Brentwood real estate markets for buyers. Start anywhere in the links below that interests you and take this looped tour of our buyer services.
LOCATING THE RIGHT PROPERTY FOR YOU
Check out how I combine normal search assistance with automated email alerts to find the perfect home for you..
Some of my clients may prefer to visit open houses on their own, and others ask me to make appointments and tour properties with them.  In either case, my clients always want me to view property they are interested in and point out all the pros and cons that I see, and I wouldn't want it any other way.  Although most properties do hold open houses, there are many that require appointments, and I actually enjoy getting to know my clients, and spending that invaluable time to learn what you are looking for- once I really know what you are looking for, I can do more of the searching to save you from spending every weekend at open houses.  Each buyer is different, and I'm flexible in assisting you with your search.  For those who want to take advantage of it, my full service is at your disposal! 
I provide a search page on my site, but don't stop there. I can help you understand the criteria and system so that you get the best results in your search.  Or- I will do the search for you, and provide you with results and updated information so you don't have to fear that you are missing out on a newly listed property.

From my search page you can request more information on any listings of interest with a quick and simple form.

I will make sure you don't miss any new listings that meet your criteria, price reductions, properties that have come back on the market, and more.
GETTING THE BEST FINANCING
It's difficult to qualify for the best mortgage financing and jump through lenders' hoops, so I help you to find the best mortgages for your needs.
Finding the right home for you is your primary goal, but enjoying it with a lower payment and better mortgage terms is a very important secondary goal. I've researched and worked with many mortgage brokers and lenders, and I'll help you to contact those that are the best fit for you and your financial picture.  Having experience in the mortgage industry, I am well qualified to help you understand and navigate this process.
Lending criteria and interest rates are always changing. I stay up to date with the lending marketplace.  You may be surprised at what loans you can qualify for, some low down-payment and/or renovation programs.  Obtaining a mortgage is easier and more within reach than it has been in many years.  Take advantage of the opportunity. Remember to consult with your CPA to determine the impact of any available tax deductions as a homeowner.  The more information you have, the better prepared for this endeavor you will be.  I'm here to help you get there!
When obtaining information on a loan, and during the escrow itself, never hesitate to ask about all fees, why they're charged and why they're a certain amount and how they're calculated. It's your money, and you're the customer.  Mistakes and overcharging are common.  I will help you review those items, and help you get the answers and service you need.
PRICE NEGOTIATIONS
You're not left to fend for yourself when you make that first offer to purchase. Before that I've given you data and guidance to make sure that you're on the right track to a good deal.
I love helping buyers to find the perfect property. But I love it even more when I can help them to buy it at the very best price and terms. My satisfaction derives from knowing that I have made their lives better- helping them to obtain their new home and lifestyle, and through obtaining a good investment.  For so many people, their residence and its equity become the foundation of their retirement fund.
Real estate market data –How can you be expected to make price offer decisions in a vacuum? I spend a great amount of time and effort in collecting market data to help my buyers in their price negotiations. This data involves not only sold property prices by neighborhood, but also current listing pricing to determine the competitive nature of the market.
I have access to sophisticated analytics which can give us an even clearer picture of the market- comparison to previous months or years, days on market, prices per square foot, trends in inventory, and other statistics that together, along with comparable sales and current competition, allow us to determine a good price for a particular property.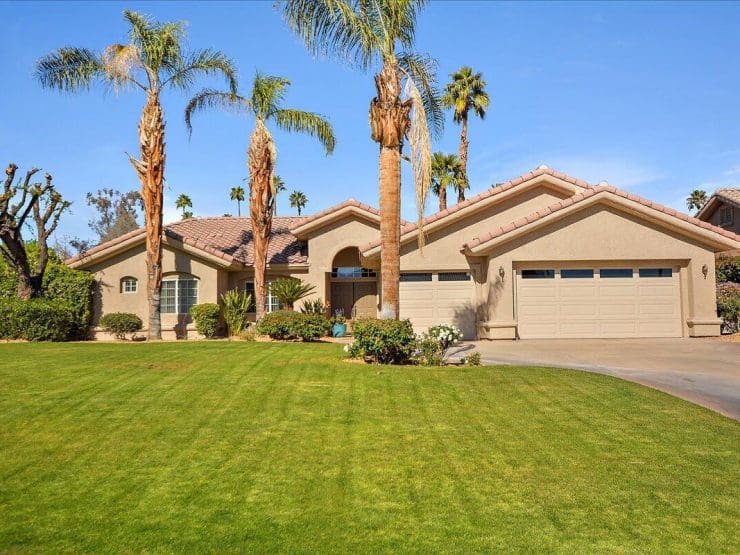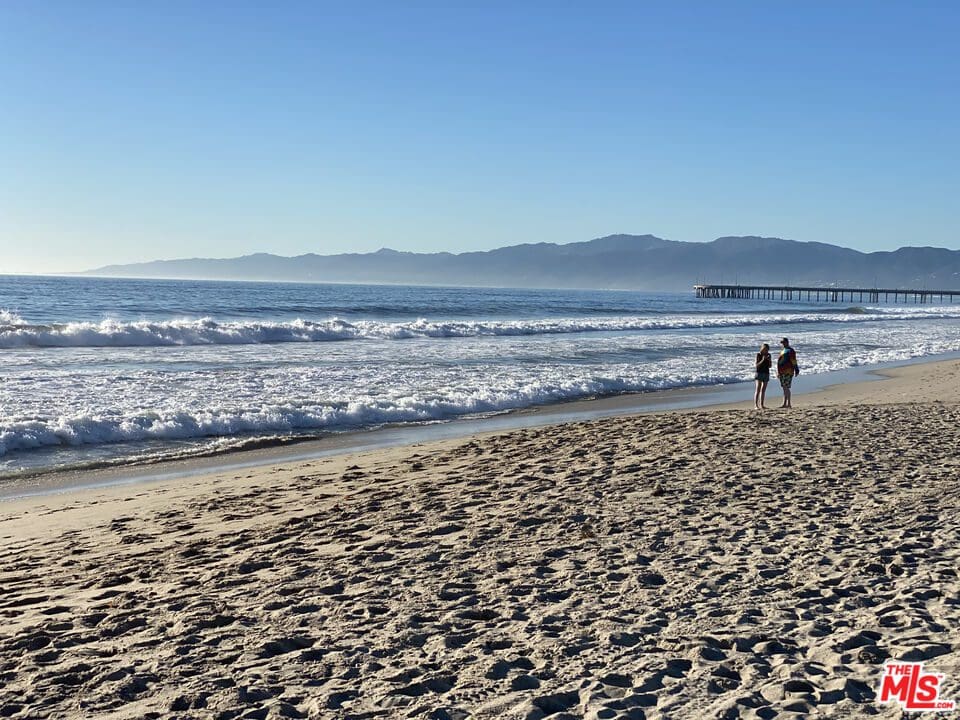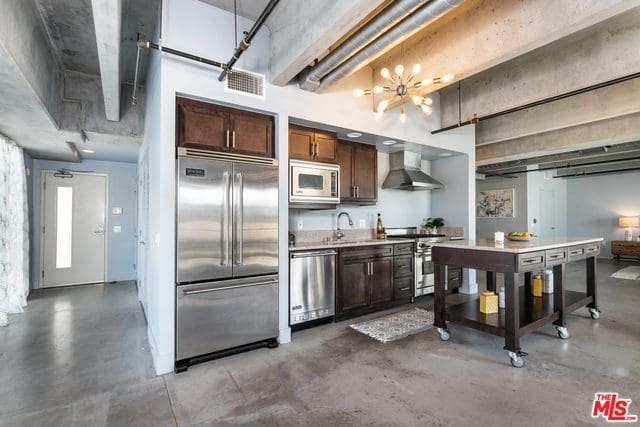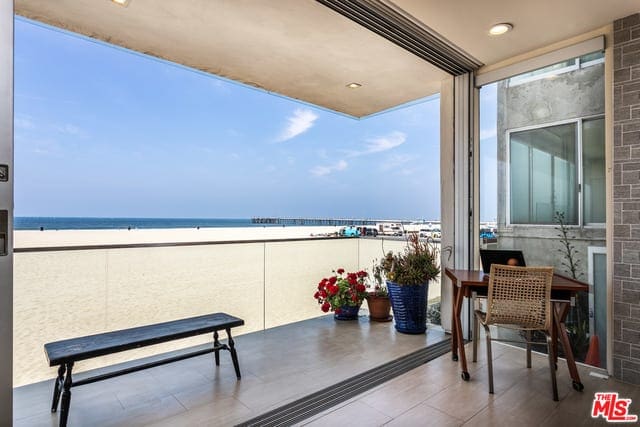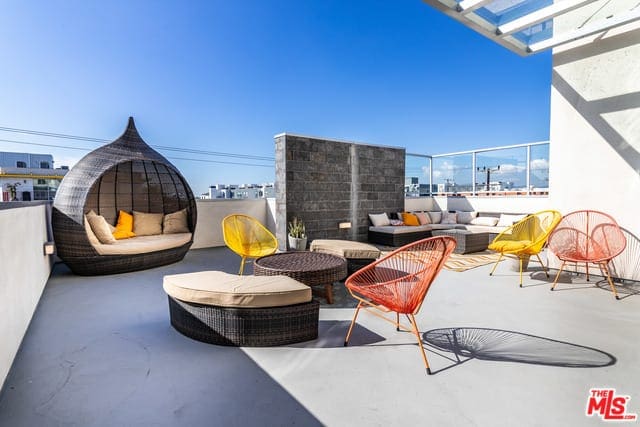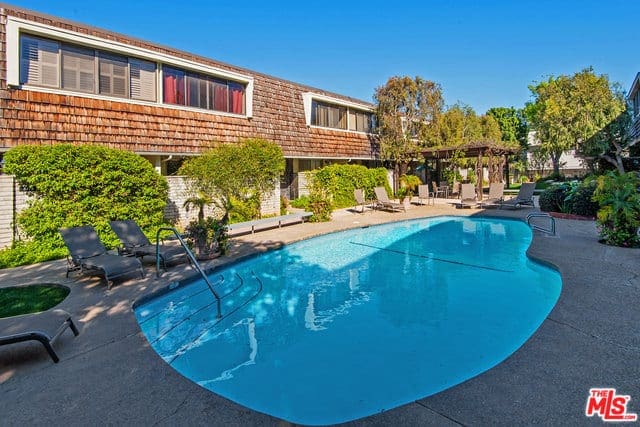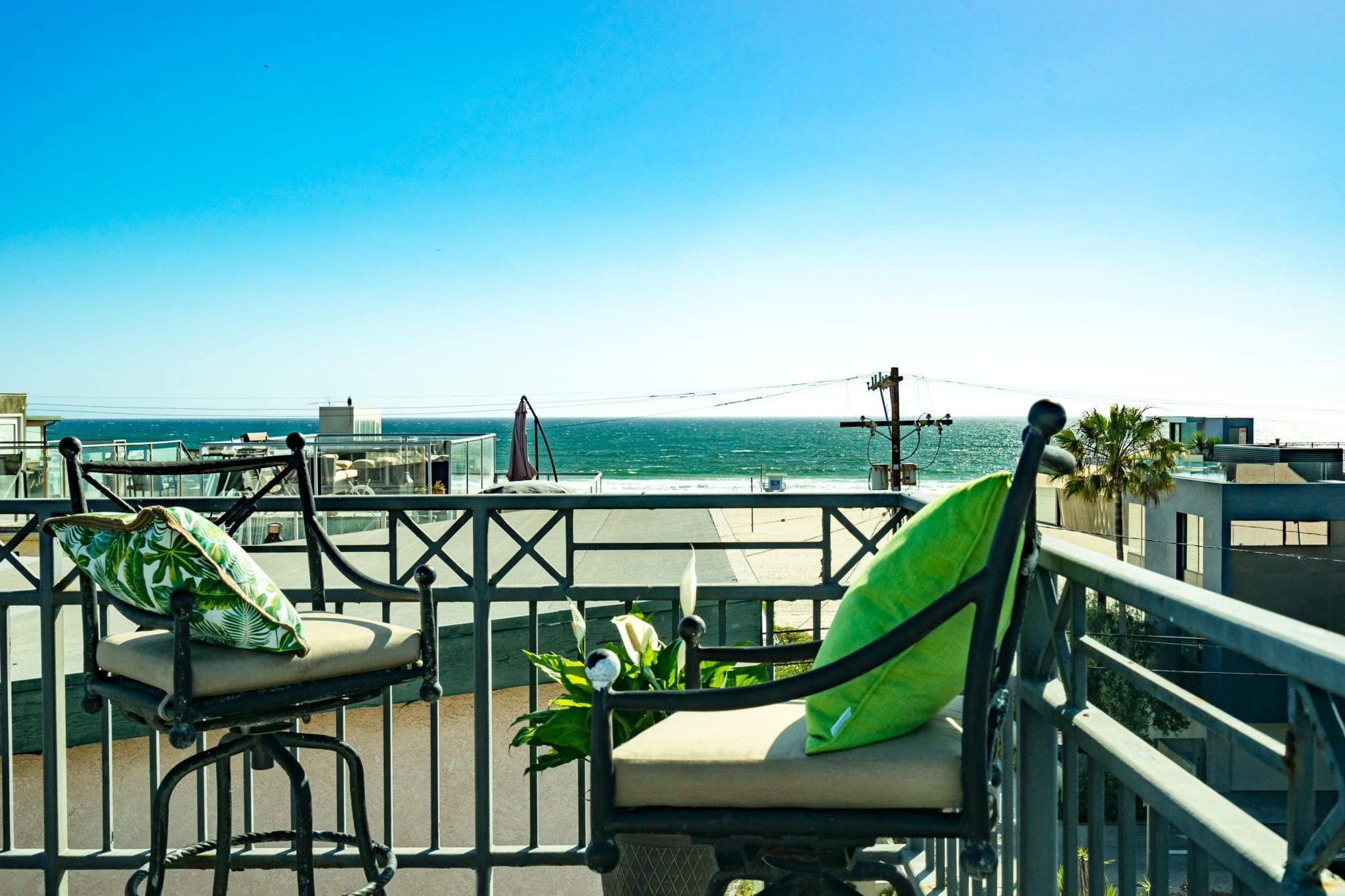 Thorough knowledge of your situation – Through clear and consistent communication, my clients and I work together to achieve their specific goals.  Once I understand your motivations and financial capabilities, I will help you craft a price negotiation strategy with the highest probability of success.
Seller motivation research – While it's not always legally possible to determine why someone is selling, I can often access relevant information regarding the Seller and the property to determine the reason for sale, especially useful in certain circumstances, such as divorce or probate.
Money is not the only factor – There are many aspects to consider in negotiation of a real estate deal, and they don't always involve money. Perhaps the seller doesn't have a lot of ability to work with you on price, but they can make other concessions that could result in a great deal for you. I will help you to consider each term individually and in context of "the big picture" so that you can make the best decision for you.
It's not over till it's over – Many purchases take patience- something that often surprises buyers.  The Seller may be negotiating with several buyers, or may go back and forth with a significant number of counter offers.  I will walk you through each counter off, modifying strategy as necessary to achieve your goals. Sometimes, the Seller may accept another offer, but accept yours in "backup position". Your patience may be rewarded when the original offer falls out of escrow. Once you are in escrow, there is more work to do.  This is your opportunity to conduct all of your due diligence, and make sure that this property is right for you.  Through inspections and review of disclosures, you have the opportunity to learn the more detailed condition of the property, any necessary repairs, title issues, Homeowner restrictions, easements, etc.  I will help you review those during your contingency period.  If any of these disclosures or inspections causes you to be concerned, I will help you try to resolve the issue to your satisfaction, or to cancel during the contingency period.
The thing to remember is that I'm right there with my buyers throughout the negotiation process with the latest information and experienced advice.
INSPECTIONS AND REPAIRS
More negotiations usually crop up after you've agreed on a price, and they're normally the result of inspections and necessary repairs. I am experienced and ready to help.
The outcome of property inspections is a critical point in most real estate purchases.  During your inspection contingency period, not only do you have the right and the responsibility to do your investigations, you have the right to cancel the purchase during this period and have your deposit returned to you. 
Inspections in a real estate deal can encompass many aspects:
Structure

Roof

Mechanical equipment

Plumbing/ Sewer

Electrical

Pests & insect infestation

Mold & other environmental hazards

Wells & water quality

Septic systems
While the property that you are buying may not require them all, and some may be combined and provided by a single inspector, it's my job to help you to order the proper inspections, schedule them, and make sure that they're completed with plenty of time to evaluate them and confirm your readiness to proceed with the purchase.
Once inspections are completed, there can be issues uncovered that you weren't expecting and want to have addressed by the seller, resulting in another round of negotiations. You will be provided with written reports from each inspector, which are important to review.  I will help you understand the reports, follow up with questions and concerns, and draft any requests for repairs or credits that we determine are appropriate in light of what was discovered.  Since Sellers are not required to provide either, this becomes a delicate part of the process, where negotiation skills are critical.  There are situations where either the Buyer or the Seller may refuse to make any concession, and the parties look at the entire situation to determine whether it makes sense to continue, or more sense to walk away.  If it's an excellent financial opportunity or your irreplaceable dream home, you won't want to walk away for some repairs that are not of significant cost.  On the other hand, we may determine that the property is no longer worth the amount you were willing to pay before learning this information, and I will diligently work in your favor to negotiate the appropriate action or reduction.  I will always support your decision to  change your mind during the contingency period.  Your satisfaction is the most important factor, and I will never push you to move forward if you become uncomfortable.  This is why the contingencies (conditions that must be satisfied or allow you to cancel) are so important to protect you, and I will keep you informed as to each deadline.
I know this sounds like a lot, and you will have important decisions to make. But don't worry, I will be right there with you each step of the way, and make it easy as possible for you so you can enjoy and look forward to moving into your new home!
TITLE INSURANCE
Owning a home is great, but you want to protect that ownership as well. I'll explain how title insurance works and help you to insure your ownership.
Title Insurance, despite being one of the most important pieces of a real estate transaction, generally gets little attention from residential agents. My experience resolving complex title issues in mortgage and real estate transactions, and in litigation of title-related issues, has provided me with valuable insight, and the skills to help identify issues of concern.
What is title insurance?  It is an actual insurance policy protecting you, the buyer, insuring that you acquire clear ownership of the real estate, with no unknown liens, mortgages, judgments, easements, or other interests adverse to your clear and exclusive ownership.  Should a third party later claim an interest in the property- due to an easement, a recorded covenant, a mechanics' lien, a judgment against a previous owner, or a prior sale (just a few examples), you are insured as to potential financial loss.  The title company may pay for your losses, provide you an attorney at their cost, litigate the issue on your behalf, or make other attempts to correct the situation.  This is why it is important to actually read your preliminary title report when it arrives.  (If you are obtaining financing, generally, your lender is also reviewing this closely, as any adverse interests may also impact their security. Consider this is a nice back up, but review it for yourself, as well.)  I find it very important to work with experienced and knowledgeable title officers and title companies, as their level of expertise can make all the difference in easily resolving an unimportant issue, as opposed to having your purchase stall for lack of knowledge.  I work with top notch title companies and offers who impress me with their expertise and level of service.  I will review the preliminary title report with you.  If any issue does arise, you couldn't be in better hands to evaluate and deal with it. 
Included in this category are the existence of any recorded covenants or restrictions.  If you are buying a condominium or any residence with a homeowner's association, you should also receive copies of these recorded documents along with the Seller's and Homeowner Association disclosure documents.  It is important to review the preliminary title report for any recorded amendments or other relevant documents.
As part of a homeowner association, the CC&Rs (Covenants, Conditions & Restrictions) are very critical documents impacting everyone who purchases within the complex.  You must read these, even though they can be quite long.  While I generally read them as well, and strive to point out issues that I see as noteworthy, there may be issues that don't seem significant to me but are important issues to you, so there is no substitution for reading the documents.  These CC&Rs are a list of rules that you are deemed to have agreed to, as they are in the public records.  They may impact your use of the property in various ways.  Examples of issues included in CC&Rs are: restrictions on number or type of pets, restrictions on parking recreational vehicles on the property, restrictions on renting the property or operating a business from the property, restrictions regarding smoking or drugs, noise, guests, use of amenities.  These rules are generally intended to protect the enjoyment of the people who reside their and their property values- they may prohibit trash on the front yard, clotheslines hung from balconies, painting your home with stripes or polk-a-dots.  Once you buy the property, they will apply to you. It is imperative that you read them during the disclosure period and ensure that there are no unexpected or problematic rules.  I will help you go through them, and ask questions as they arise of the Homeowner Association.  Again, as a contingency, you will have to release this issue, agree it is acceptable, or take your right to cancel based on unacceptability of what is contained therein.   
These issues sound complicated, I know.  They are important, but that is why it is important to have an experienced agent who you trust to guide you through the process. 
CONTRACT TO CLOSING
The great number of delivery deadlines, documents and tasks involved in a real estate closing will all be coordinated by me and my closing staff.
Buying a home is exciting, but can be stressful- I know that this is one of, if not the largest purchases you have ever made! Once we find that perfect property, and have an offer accepted, you can relax a bit- but I won't. There are still more negotiations, document deliveries, inspections, title details and mortgage tasks to be accomplished to reach the successful conclusion and hand you your keys.
There are more than 50 specific due dates and tasks on our average transaction checklist, but an overview of a few includes:
Post contract delivery of documents to the title company and ordering of a title binder or commitment.

Deposit of earnest money and delivery of receipt to the buyer client.

Helping my buyers to order inspections and coordinating them and providing access to assure they're completed on time.

Coordinating timely delivery and review of any documents objecting to disclosures, inspection results, or title binder issues discovered.

Coordinating appraisal and appraiser access.

Working with escrow, reviewing and executing escrow instructions.

Working with your mortgage lender and coordinating delivery of documents they require.

Assisting with any negotiations related to contingencies, inspections or documents.

Coordinating a final walk through of the property prior to closing.

Constant monitoring of the process to ensure a timely closing.
There are a number of companies and people involved in a real estate transaction, and yours may include some or all of the following or others such as both agents and their offices, transaction coordinators, escrow officers, appraiser, title company, mortgage broker, lender, inspectors, homeowner associations, warranty companies, termite or pest control, mold or other remediators. Each has specific duties and requirements, and each is concentrating on doing a good job for you. However, their focus is narrow, targeted on their specific responsibility. As your buyer agent, I'm your "go-to" resource to bring it all together. I'm here to coordinate the activities of all of these companies and people for you.
With the help of my transaction coordinator, I will ensure that you have a clear calendar of deadlines, all forms that you may need to sign or provide, and easy to understand descriptions of all the complexities, to make it as seamless as possible for you.  Your purchase contract and the related documents are all part of a legally binding contract.  I will work hard to protect your interests in that contract, and to ensure it is handled properly.  Although not acting as your attorney in the real estate transaction, my experience with so many lawsuits and disputes arising out of real estate transactions motivates me to get things right for my client from the outset and to put you in a position where such issues are less likely to arise.  I am passionate about protecting my clients, finding them great deals, and great homes.  I would love the opportunity to meet with you, learn about your needs, and help you get where you want to be.  Please give me a call and we'll take it from there!