My past seller clients in the Brentwood real estate markets send us new business by referral constantly. This is because they've experienced my stellar seller services package and want their friends and family to experience it as well. I realize that the value I bring to the Brentwood real estate selling process is in a package of services that takes a seller from an idea to sell through a very complex and detailed process and culminates in leaving the closing table with a check.
PROPERTY EVALUATION
I'm not doing our sellers a service by misleading them or letting them proceed without a thorough, honest and objective evaluation of their property prior to pricing and going to market. Let me give you this opinion, but also ideas and strategies to improve your property in the current market environment.
One service that I believe is extremely important is helping my listing clients to objectively evaluate their homes for marketability. Resources available on the internet provide an opportunity for property owners to educate themselves on values in their area, showing you homes sold or for sale. However, there still is no substitute for a professional opinion of value.  There is a reason that valuation sites usually give a range of values- that range can be minor or quite significant, and depends on many factors. Specific location within a neighborhood, condition of property comparative to others, existence of upgrades, school district, view, curb appeal, design layout, are just some of the factors that ultimately decide what your property is worth at a moment in time. 
I know the neighborhoods I work in, and make it my business to be able to compare your home with those it competes with, and with comparable properties that have sold.  There is no substitution for in-depth knowledge of a neighborhood.  A property one block away from you may be an excellent comparable, or that block may put you in an entirely different neighborhood.  Location is an inherent valuator, but there are many other factors that we will explore to properly value your home.  A home that is priced improperly may not only prevent it from getting a premium, it may cause your listing to become "stale", a perception that can result in you getting less than you should have had it been listed appropriately in the first place! 
I consider it a part of my job to advise you regarding potentially unrealized value in your home.  Many times, it is well worth the investment to make some upgrades to the home before listing, other times it may not have much financial benefit. These issues are highly dependent on the quantity and quality of the homes being sold in your neighborhood, and the pool of buyers shopping there. There are many ways, large and small, to increase the marketability and desire for your property- the more desire for your property, the better your price!  Maybe yours is already a trophy property, and we will need to present it in that light to command your deserved price.  
Some things I look at when meeting with a potential Seller:
Curb Appeal. That "curb appeal" thing really does mean something. When a prospective buyer first drives up in front of your home, they're going to get a first impression that is very important. I help you to look at things like landscaping, exterior paint and condition. Here is an area in which small expenditures can yield big results. It is a fact, especially here in Los Angeles, that many buyers will simply not bother to exit their car to view the property if they don't like what they see from the exterior.
Are the kitchen and baths updated or in line with the neighborhood? These are some of the most expensive upgrades to a home, but it has been proven that they provide the most return on that investment.  Not everyone is prepared, financially, emotionally, or practically, to remodel prior to a sale- there are often small ways to achieve an updated look- something as small as changing out cabinet hardware can give you an updated and fresh look.
Interior features & characteristics – While the number of bedrooms and baths are not something you'll be changing to compete better with other homes, you do need to objectively compare them in order to end up with a listing price that will get your property sold. Some things we may consider for improvements, others we simply will use to understand how your home compares to other homes buyers will be seeing. Other features/characteristics that are relevant in determining price:
Floor plan

Built date and obsolescence

Floors & walls condition, paint, etc.

Desirability of location within community or complex

Room sizes

Lighting, skylights, windows

Condition – This is a category of its own.  Minor repairs do make a difference. Fix that broken screen, leaky faucet, touch up the paint. To the extent that there are many repairs anticipated, early disclosure to buyers is critical so that they do not attempt to significantly renegotiate after that initial property inspection!  I've had Sellers obtain their own inspection prior to sale in certain instances- an old property where the homeowner has lived for decades often has quite a list of "to do" items, that may be a very inexpensive list, easy for a handyman to take care of.  In all instance, a home that gives the impression that it is taken care of is one that will appeal more to Buyers

Smart Features- another small way to upgrade your property and impress Buyers. We will discuss the latest features that Buyers may be looking for- smart locks, doorbells with cameras, security systems, smart thermostats, lighting, and more. I don't expect my clients to invest in all of these features, in the neighborhoods where I believe it will impact the desirability of your property, I'm going to educate you about them and give you the opportunity to decide whether you'd like to make your home "smarter". 
PROPER LIST PRICING
Properties listed at the right price sell fastest and put the most money into their sellers' pockets. Under–pricing, isn't common, but can cost you money you really need to move on in life. Over–pricing is a really bad practice that can keep a property on the market longer than necessary and end up with price reductions and low–ball offers. 
A proper list price that reflects current and realistic market conditions is critical to getting your property sold quickly.  Listing a property appropriately will make the difference in not only the amount of time on the market to sell it, but ultimately on the price you obtain.  Many people make the mistake of aiming way too high, in the belief that there is no harm as the price can be reduced if no offers come in. While price reductions can be a valuable tool to stimulate interest in a property, one should not plan to do that as an initial strategy. You only get to make one first impression- a first impression of an unrealistic seller rubs many buyers the wrong way; the initial price may deter many buyers from even viewing the property and having the opportunity to fall in love with it; and the longer it takes to sell, a stigma begins to attach to the property, with less agents excited to show it and buyers wondering what is wrong with it.  A price reduction may be too little too late- it may bring out the bargain hunters looking for an even further discount, and you may end up getting a lesser sales price than if you had originally listed at the reduced price.
How do I come up with a suggested list price that positions your home to get the highest price? It's a combination of experience and knowledge of the current marketplace. I will provide you with a very detailed analysis and market evaluation so that you can understand the process and come to your own conclusion.  I keep tabs on each neighborhood and how many active listings are on the market, how many new listings are coming on the market each week, how many active buyers are out there looking for your type of home in your target price range, whether the financial markets are causing an increase or decrease in purchasing activity.  Being familiar with the existing and recently sold listings is key to identifying and comparing properties and their values. 
I generally do not advocate pricing a property intentionally lower than its value in an attempt to create a bidding war. In my experience, an appropriately priced property is more likely to receive multiple bids in the price range you are hoping for.  A property priced extremely low will typically generate a variety of offers and often disappoint buyers who make full price offers in good faith only to learn that they won't be considered. Those buyers may not come back.
You know your home and your neighborhood as well, and your opinion of value and what you are willing to sell for are key components.  We will, review all of the data collaboratively, and together agree on a listing price that you are comfortable with and that will result in a successful sale so that you can move forward to your next chapter. 
MARKET UPDATES
Markets are like the weather, always changing. I'll keep you updated on market conditions and how they may call for price changes or other actions to adapt.
Do you know how many comparable properties to your home came on the market this week? How about how many were sold or taken off the market? Markets are constantly changing, and it's my job to monitor these changes and keep my listing clients informed. Changes in the competition don't always require a price adjustment, but they may. Sometimes they just cause us to make changes in our marketing approach, putting emphasis on features that are no longer available in existing inventory.
I'm always concerned with my client's peace of mind, and giving them the information necessary to know that their property is at the right price to achieve the Seller's goals. Use the form on this page to tell me about your property and I'll do a preliminary evaluation for you with recently sold comps in your area. I'll need more data to do the best job, but you can use this simple feature to begin to see how the process works.
PRICE NEGOTIATIONS
You're not left to fend for yourself when you make that first offer to purchase. Before that I've given you data and guidance to make sure that you're on the right track to a good deal.
I love helping buyers to find the perfect property. But I love it even more when I can help them to buy it at the very best price and terms. My satisfaction derives from knowing that I have made their lives better- helping them to obtain their new home and lifestyle, and through obtaining a good investment.  For so many people, their residence and its equity become the foundation of their retirement fund.
Real estate market data –How can you be expected to make price offer decisions in a vacuum? I spend a great amount of time and effort in collecting market data to help my buyers in their price negotiations. This data involves not only sold property prices by neighborhood, but also current listing pricing to determine the competitive nature of the market.
I have access to sophisticated analytics which can give us an even clearer picture of the market- comparison to previous months or years, days on market, prices per square foot, trends in inventory, and other statistics that together, along with comparable sales and current competition, allow us to determine a good price for a particular property. 
Thorough knowledge of your situation – Through clear and consistent communication, my clients and I work together to achieve their specific goals.  Once I understand your motivations and financial capabilities, I will help you craft a price negotiation strategy with the highest probability of success.
Seller motivation research – While it's not always legally possible to determine why someone is selling, I can often access relevant information regarding the Seller and the property to determine the reason for sale, especially useful in certain circumstances, such as divorce or probate.
Money is not the only factor – There are many aspects to consider in negotiation of a real estate deal, and they don't always involve money. Perhaps the seller doesn't have a lot of ability to work with you on price, but they can make other concessions that could result in a great deal for you. I will help you to consider each term individually and in context of "the big picture" so that you can make the best decision for you.
It's not over till it's over – Many purchases take patience- something that often surprises buyers.  The Seller may be negotiating with several buyers, or may go back and forth with a significant number of counter offers.  I will walk you through each counter off, modifying strategy as necessary to achieve your goals. Sometimes, the Seller may accept another offer, but accept yours in "backup position". Your patience may be rewarded when the original offer falls out of escrow. Once you are in escrow, there is more work to do.  This is your opportunity to conduct all of your due diligence, and make sure that this property is right for you.  Through inspections and review of disclosures, you have the opportunity to learn the more detailed condition of the property, any necessary repairs, title issues, Homeowner restrictions, easements, etc.  I will help you review those during your contingency period.  If any of these disclosures or inspections causes you to be concerned, I will help you try to resolve the issue to your satisfaction, or to cancel during the contingency period.
The thing to remember is that I'm right there with my buyers throughout the negotiation process with the latest information and experienced advice.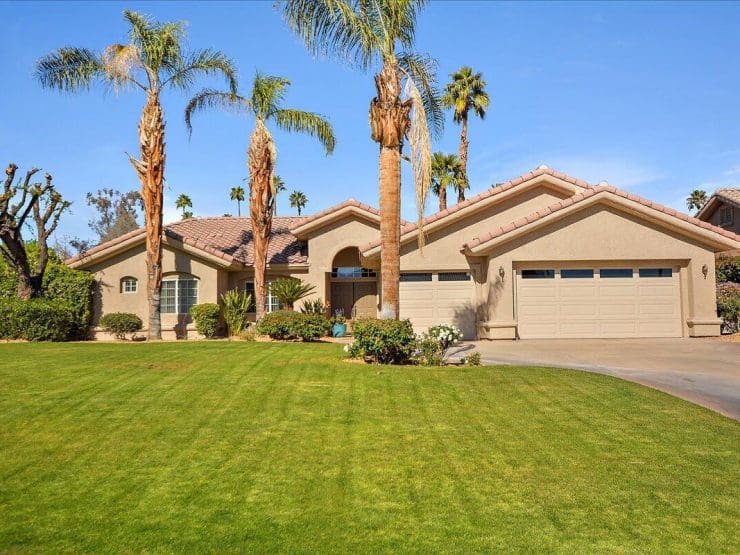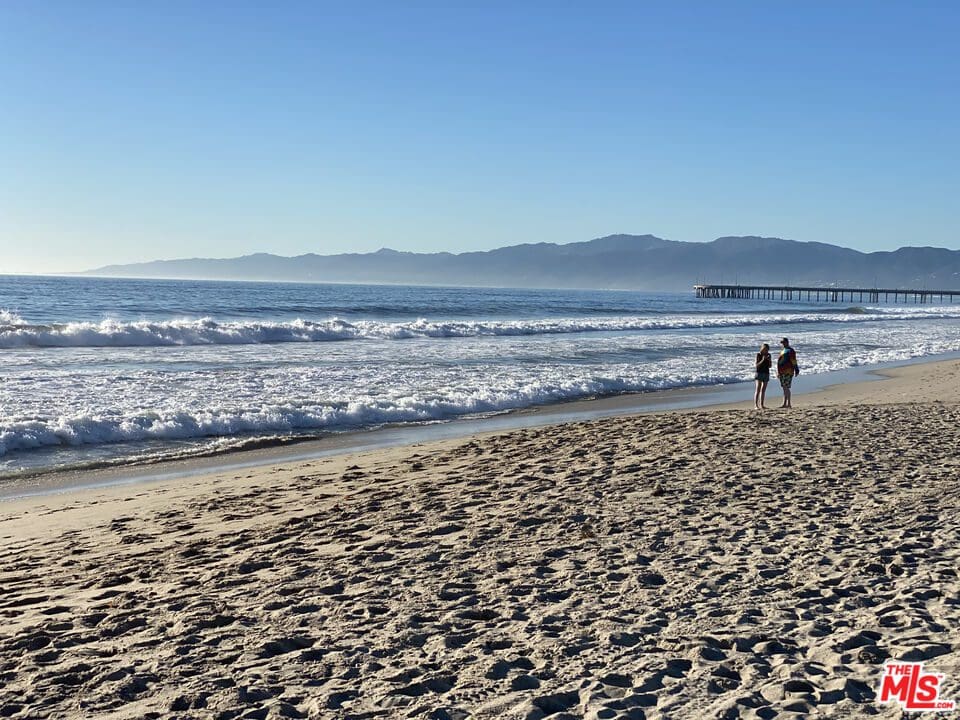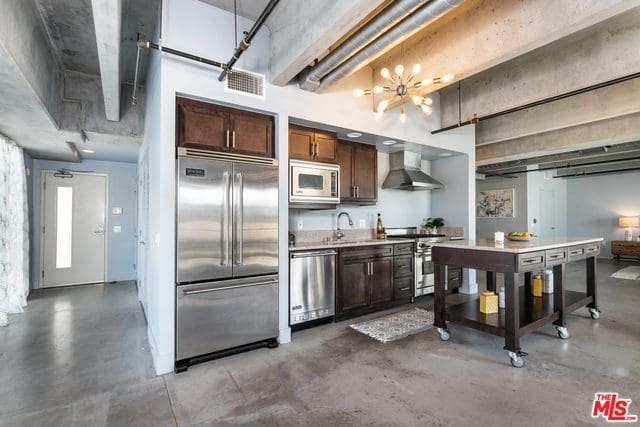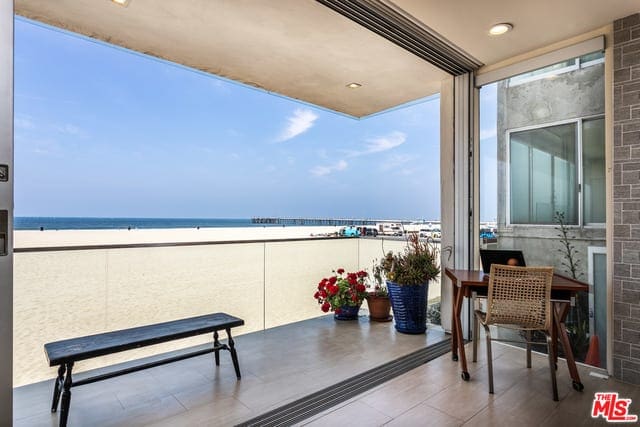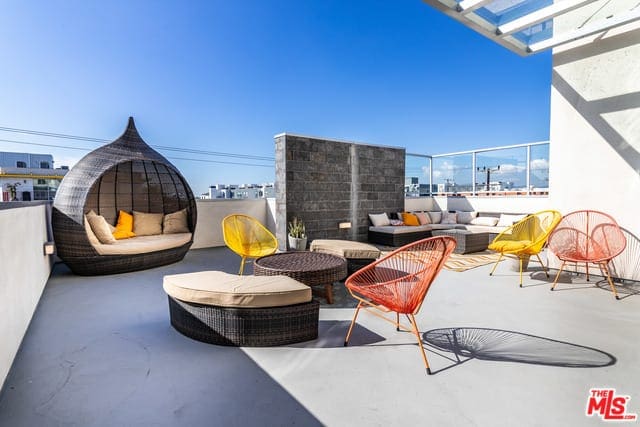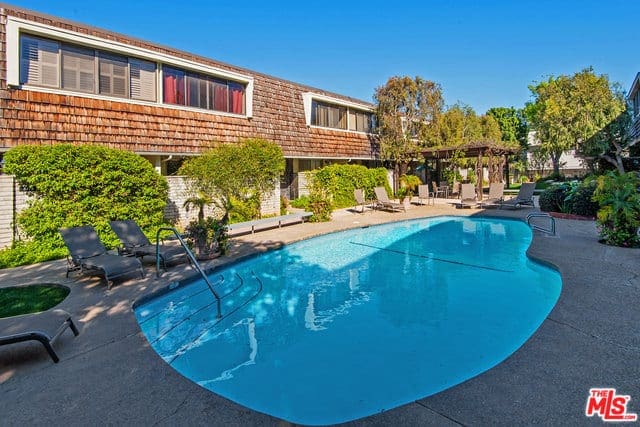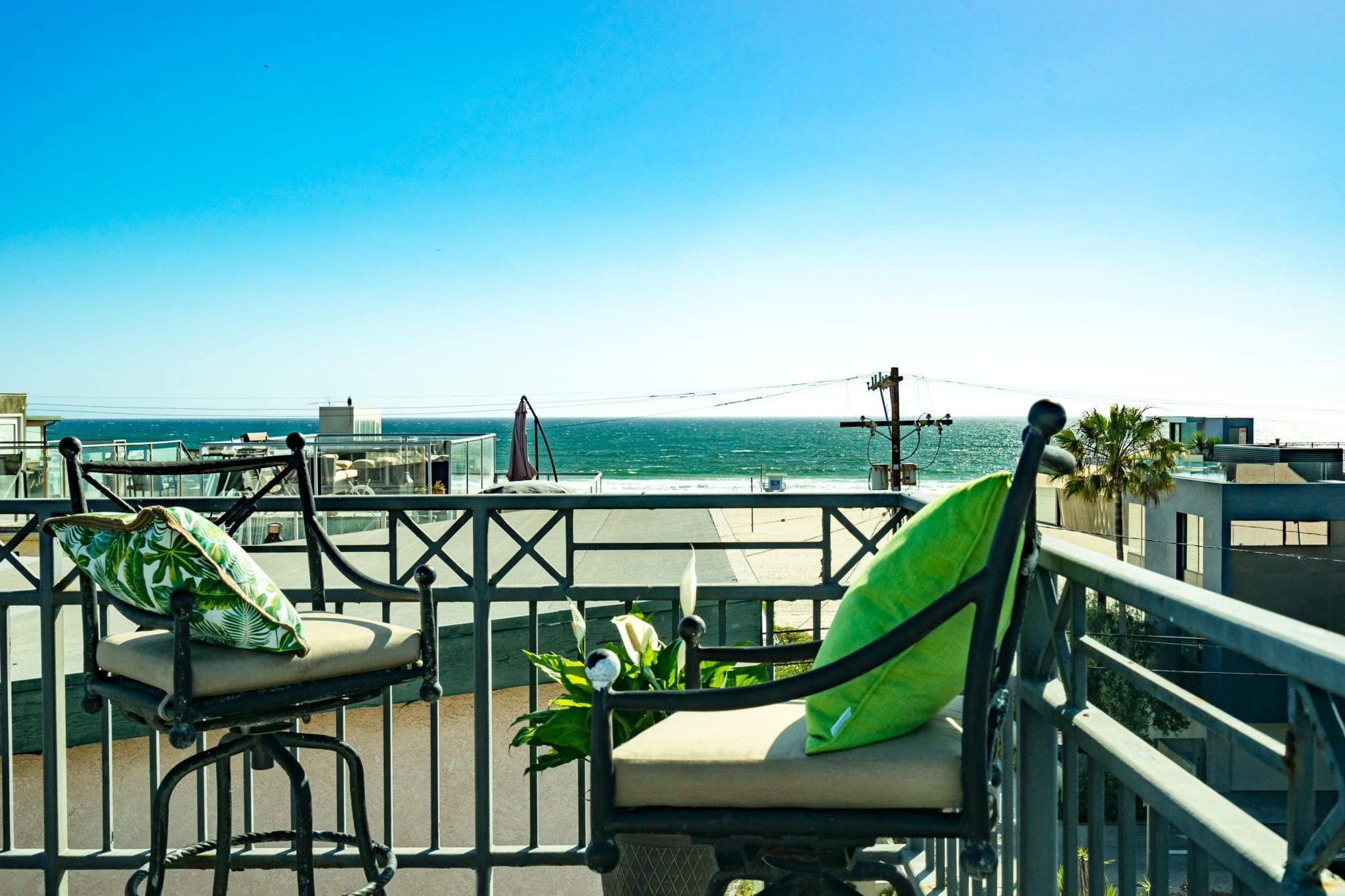 INSPECTION  & REPAIR NEGOTIATIONS
Price negotiations are only the beginning. Once a contract is in place, there are documents, disclosures and inspections to get past. Any of these items can result in further negotiations and can make or break a deal.
Consider the possibility of post-inspection repair requests by the buyer(s) as well. The time to think about this is from before even the first offer, as you don't want to negotiate a purchase price that leaves you little or no room for possible repairs or condition corrections. This single item is the cause for the vast majority of deal failures after a successful initial price negotiation.
The best and proper practice is to disclose any known defects to a potential buyer before they write the offer.  This prevents them from claiming that the discovery of those items justifies a reduction in price, and satisfies the true disclosure requirements of a Seller.  Not all defects may be known by you until an inspection takes place.  Not all defects result in a price negotiation, but many do.  I will work with you to determine what is the best course of action in the circumstance- whether you choose to make some repairs and not others, to provide a credit to the Seller, or insist on the sale as is and at the originally negotiated price.  Each of these are viable options, and depend on the totality of circumstances and what is best for you.
 My goal from the outset is to help you to avoid too many "surprises" related to condition and repair negotiations after inspections. I'll do my best to give you information about what I see that buyers may want corrected, and in some cases may even suggest you obtain your own inspection prior to listing.  This gives you the opportunity to either correct some issues before they are discovered by the buyer, or simply to disclose them in advance so that the buyer has taken them into consideration for their offer, making it more difficult to re-negotiate price. It is important, however, that whatever information you discover at whatever point in the transaction, be disclosed to buyers.
I want you to always be thinking ahead to inspections and repair demands from the first offer. Always be thinking of what may be coming in the way of inspections and repair negotiations, especially when the initial purchase contract price negotiations are in play. No matter how urgent your need to sell, if you go too far in price concessions at the beginning, you may have no room left when inspections are done and condition corrections are requested by the buyer.
Depending on the desires of the buyer and their selection of inspectors, there could be as few as a single inspector hired to do a thorough inspection of the home and all equipment supporting the home.  However, there may also be other inspectors hired with a more focused goal, possibly a heating and air conditioning, septic and/or sewer, roof, fireplace etc.  Each of these inspections will have deadlines for completion and submission of reports and buyer requests for corrections.  My job is to keep the buyer on their schedule, and obtain the release of this contingency as early as possible.  If a buyer is to back out of a transaction, I will work to protect your property from being off of the market any longer than necessary.  (I will always continue to market your property for backup offers until all contingencies are released- the existence of an accepted backup offer can not only protect you from losing time, but can deter an existing buyer from aggressive re-negotiations.)
I have seen so many inspections that result in some form of surprise to the parties.  That's ok.  My job is to handle the information, and work out a solution.  Remember, your buyer generally is excited to buy your home and wants to live there.  In most instances, we all want the same thing, and a fair, smart negotiation will usually result in that happening.  This is an important step in the negotiating process, and you want me on your side for this!
CONTRACT TO CLOSING
Dozens of detailed tasks, document deliveries, deadlines, inspections and mortgage details are all in store between a price agreement, contract and a closing. I'm on every one of them and will keep your transaction organized and moving.
Most Sellers do not understand the complexities of handling a real estate sale from start to finish.  To a Seller, the most important thing is often the price, and once we have a buyer who has signed a contract, they believe the hard part is over. It may be, but we must remain diligent in every step of the transaction.  This is a legally binding contract, and both parties have legal obligations to abide by.  I will make sure that you know what may be required from you, the deadlines for same, and give you any assistance necessary to comply with those.  I know what every sentence in the contract means for you, and I take seriously every contract term, to ensure that errors or missed deadlines do not put you in a vulnerable position.
The process of taking a signed purchase contract through to closing involves a great many details, deliveries and document submissions. I coordinate all of this for my sellers, making sure that all phases of the closing process move along smoothly.  Our office has an excellent transaction coordinator, as well, all provided to you as part of our services to make your part easy while we do as much as possible and make sure you are clear on each step of the transaction, and its impact.
Title – I work closely with the title company to examine all items that may appear on your property's title report, and review any relevant, recorded documents that may need to be addressed. Though the buyer is the one most concerned with receiving "clear title", the Seller must be able to respond to or address any liens, transfers, etc.  I have a high level of experience in evaluating and handling title issues as both an attorney and a real estate broker. If you do have an issue, I will help you understand it and to get through it. 
Inspections, Survey & Appraisal – I will be the one to coordinate access for the buyers' inspectors and their loan appraiser, and to accept deliveries of reports, objections, or correction requirements from the buyers. I take this job seriously and will be with my sellers every step of the way. I will help you to respond to any issues, and demand timely performance by the Buyers on each issue and each release of contingency.
Repair Negotiations – If the buyer submits requirements for corrective actions to items on reports, I work with my sellers to determine the cost of those requirements and the appropriate response necessary.  Should you agree to make certain repairs, there may be additional deadlines and re-inspections.  I will help you to keep your obligations timely, and to ensure that the buyer provides all documents and releases required, as they become due.  Each of these releases brings you an additional step toward reassurance that the sale will close.
Lender Document Coordination – One of the leading causes of delayed closings is some problem with funding due to lender last minute requirements or other document demands. I am monitoring all document flows to make sure this doesn't happen for my sellers. Although the buyer's agent should be monitoring this, we make sure to also be informed along each step of the lender's process. If there is a problem, we need to know how significant it is, and ensure it is resolved.  I can't protect against every aspect of a lender's process, and can't guarantee that an escrow won't have any delays- but, what I can do is work diligently to rapidly address any issues, keep pressure on the buyer to be responsive, and minimize the chance and/or scope of any delay.
Title – I work closely with the title company and attorneys to make sure that all documents and deliveries are processed in a timely manner. I work with my sellers to examine all of their title and recorded documents to uncover all material defects and items of importance. Though this is normally of more concern to the buyer, sellers must respond to their objections, so it's important to know what's in all recorded documents. Example:  while there are normally few items in a title binder that can be corrected as they're recorded and pass with the property, sometimes there are requirements or exceptions that weren't expected but must be addressed.  With the more careful lending environment, more "quit-claim" deeds are being required as one example.  Perhaps you have a previous divorce and the lender wants better protection against claims and will require a quitclaim deed from your former spouse.
Inspections, Survey & Appraisal – My job is to coordinate access for inspectors and the appraiser, and to accept deliveries of reports as well as any objections or correction requirements from the buyers. I take this job seriously and will be with my sellers every step of the way. Every instance of delivery of an inspection and/or buyer objections requires a response in most cases, and there are deadlines. I stay on top of these deadlines, make sure reports are delivered to you on time or extensions are put into place, and that you respond within required time lines. Failure to do so could obligate you to repairs or other corrections or kill the deal.
Repair Negotiations – If the buyer submits requirements for corrective actions to items on reports, I work with my sellers to determine the cost of those requirements and the appropriate response necessary to keep the deal going in a way beneficial to my seller clients. Should you agree to make certain repairs, there will be deadlines associated with completion, and possibly requirements for the buyer's inspector to return and re-inspect for completion and repair quality. I keep all of this on track for you, and can recommend contractors I know do quality work at fair prices.
Lender Document Coordination – One of the leading causes of delayed closings is some problem with funding due to lender last minute requirements or other document demands. I am monitoring all document flows to make sure this doesn't happen for my sellers. As the seller, you aren't getting a mortgage, but you need to be very concerned with the buyer's ability to do so and their lender's process and ability to meet deadlines and fund at closing. Mortgage problems kill a lot of deals, so we're going to be involved in the buyer's process to protect you, our seller client.