Q: With the world in chaos, what does this mean for our local real estate market?
A: None of us have seen anything quite like this. I have been a real estate broker and attorney for about 25 years- seen several market crashes, recessions, earthquakes, and yes- even riots. However, our current situation is unprecedented. Our local economy suffered a gut punch in March when all but essential businesses were ordered shut down to protect the public from the pandemic of Covid-19. Now, rioting has brought more devastation to our community.
While many people have the majority of their net worth in their real estate, and with expectations of retirement for the baby boomer generation, what does this actually mean for our local homeowners? When so much is uncertain, facts are comforting. In the long term, we know that real estate investment is one of the surest bets. Those of you who do not anticipate selling your home in the next few years should not be concerned. Those of you who do- also, no need to panic. The overall value of local real estate is relatively stable. There is a spike in inventory which surely will impact prices, giving buyers greater choices. Now, some facts:
The Good News. Sales prices throughout our region are higher than they were this time last year. Comparing May 2019 to May 2020 single family home and condo sales combined, most of our local cities show an increase! There are a couple of exceptions, Westchester shows a decline of approximately 8% in median prices from this time last year and Santa Monica a decline of 2%. L.A. County as a whole has relatively stable prices, up 1.6% from this time last year. Culver City is showing a more than 30% decline, but keep in mind these are median prices.Marina del Rey is up 4%, Venice is up almost 12%, Playa del Rey is up 49%, Playa Vista is up 114% (!!!) and Palms/Mar Vista is up 17%. It is true that the real estate market and prices were heating up in the first quarter of 2020 and we are not going to have the benefits we thought that would bring us all- losing the benefit of a spike in the market is certainly not the same as a true drop in value. Year to year is a far better indicator and most of you are better off than you were a year ago, even despite the current crisis. Please take that win!
Keeping this in mind, let's look at how the current crisis is impacting home sales. Here are the statistics for our local neighborhoods, single family homes and condominium sales combined, per the MLS:
Marina del Rey– Overall sales prices & median price/SF is also slightly up. Here's the not great news- Compared to this time last year, there is a 469% increase in the available month's supply of properties for sale. The number of sales currently occurring is also down from last year, by more than 80%.
Venice- While overall sales prices were up compared to last year, the price/SF dropped by almost 17%, with median falling below $1000/SF for the first time since mid 2016. Inventory spike is close to 200% from last year. Properties in escrow are down 60% from last year.
Westchester– While overall sales prices were slightly down, the median price/SF rose almost 16% from last year and remains stable. Months supply up 100% and current escrows down 65% from last year.
Playa del Rey- Improvements over last year, with overall prices up close to 50% and price/SF up 22%. The downside is we are seeing an especially large spike in inventory, a 733% increase in months supply compared to last year. Current escrows are down 88% from last year.
Playa Vista- Sales prices are improved from last year by 100% and price/SF increasing 21%. Again, a spike in inventory show the months supply skyrocketing, from a 4 month supply in March to a 37 month supply in April. With May showing a 24.5 month supply, that is a 545% increase compared to same time last year.
Palms/Mar Vista- Again, overall good news with no resulting value decreases yet. Overall sales prices were up almost 17% from last year and price/SF by 3%. Months supply, one of the largest increases- more than 1000% from only a one and a half month supply this time last year to a current 17.4 months supply. Pending escrows are down more than 90% from last year.
Culver City- did not fare as well in price stability. Prices were down about 32% from last year and price/SF dropped even more. Months supply has increased more than 200% and current sales are down 65%.
Santa Monica- Also some decrease from year to year, with a slight decline in overall sales prices and a 13% decrease in price per sq.ft. Months supply has jumped by 273% from last year and current escrows are down by more than 72%.
To get the best picture, you really need a personalized analysis of your property.
One parting piece of advice- if you do anticipate selling in the foreseeable future, don't wait. The prices have not dropped yet. There are signs that they are likely to, with a decrease in employed home buyers and an increase in available inventory. If you do not anticipate selling in the next few years, please don't panic- long term always brings recovery and growth over time.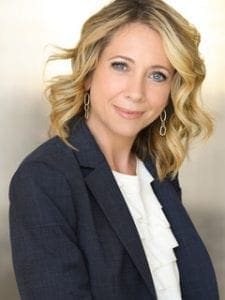 ABOUT LISA PHILLIPS, ESQ./ CA Dept. of Real Estate Broker License #01189413
Lisa Phillips is a Realtor in the Los Angeles area, with close to 25 years as a real estate broker and attorney and is a Broker-Associate at Lotus Estate Properties in Marina del Rey. Lisa is a member of the National Association of Realtors "Green Resource Council" and achieved its "GREEN" Designation. In addition to her real estate and business savvy, Lisa is passionate about helping others, actively volunteering in the community and donating a percentage of all sales commissions to charity.
Disclaimer: This article is intended to be primarily for entertainment purposes and is not to be considered legal advice.